Social Change in a Feminist Perspective: Situating Gender Research in Times of Political Contention 15-18 June 2022, University of Milano-Bicocca, Milan, Italy
Please check below for the fees. For the reduced fees, first, you need to become a Member of AtGender here.
The contribution of feminist, transfeminist and lgbtqia+ reflections − thanks to their intersectional perspective − is capable to enrich and invest the central themes of social transformations, offering spaces for new alliances in cultural and political struggles. Additionally, social change is a complex enterprise that can be approached only through a multidisciplinary and intersectional prism, and feminisms teach us precisely how to combine different approaches, methodologies and practices to understand such complexity and to produce change.
The current pandemic crisis is bringing to light the unsustainable and deadly contradictions of the socio-economic and environmental system in which we live, both at the global and at the local level. Around us we see polarized responses: heightened individualism, a refuge in populisms, new policies of control of bodies, borders and territories, attacks on rights and delegitimization of social justice demands, backlash in the cultural and social − but also self-organized solidarity and mutualism from below, and a widespread rethinking of existential and collective priorities. In this situation, which responses can be advanced from feminist and intersectional standpoints?
An active investigation on what spaces / relations / canons we build, how we inhabit them, which relationships these spaces/relations/canons embodied is a vital question that flows over the threads of time.
Against this background, the need to call into question the gaze through which we acknowledge social change becomes an imperative.
In the current highly mediated context who / from where / through which languages participate in the production of knowledge that contributes to shaping livable spaces? What does it mean to imagine, to enact and to analyse "social change" from a feminist perspective?
Which role does the legacy of past radicality play in the contemporary transfeminist movements, their practices and analyses?
How does a feminist social and political agenda look like, in a time of growing inequalities, of dramatic environmental crisis, and of general backlash on sexual and reproductive rights? What are the new struggles which feminist knowledge has to face, and which methods are more suitable to confront them?
In order to rethink the future, we start from the issues that are at the heart of the production / challenge of norms: gender/s, sexualities, race, class, age, disability, coloniality, embodiment.
A wide range of research topics and methodologies will be addressed under the broad theme of a critical approach to social change. There are 10 thematic strands, whose description and more details about this conference can be found on this website.
The preliminary program is available on the EFRC website. The final program will be announced around mid-May.
The fees for the conference are the following:
Permanent position-AtGender members
Early bird (March 30): €200
Regular fee (April 1-May 15): €275
Permanent position-Non Members
Early bird N/A
Regular fee (April 1-May 15): €375
Precarious position-AtGender Members
Early bird (March 30): €100
Regular fee (April 1-May 15): €150
Precarious position-Non Members
Early bird (March 30): €200
Regular fee (April 1-May 15): €275
Student-AtGender Members
Early bird (March 30): €50
Regular fee (April 1- May 15): €90
Student-Non Members
Early bird (March 30): €90
Regular fee (April 1- May 15): €110
In order to access reduced fees, participants need to become a Member of AtGender. For the reduced fees and the benefits you enjoy as a member of AtGender, check out the membership options.
To register through PayPal, click here, log in to your PayPal account, and pay your fee to info@atgender.eu
Should you for some reason not want or are not able to use PayPal, you can make a bank transfer to AtGender. Our bank is Triodos Bank, IBAN: NL52 TRIO 0391 0805 98 BIC: TRIONL2U. Please don't forget to indicate your name.
For non-EU based scholars: if your bank demands costly transfer fees, you can pay via TransferWise or a similar transfer method. If you need to pay this way, please contact us for more details at info@atgender.eu
Please note that becoming an AtGender member and participating in the conference are two different payments.
Keynote Speakers
Jasbir Puar, Rutgers University, USA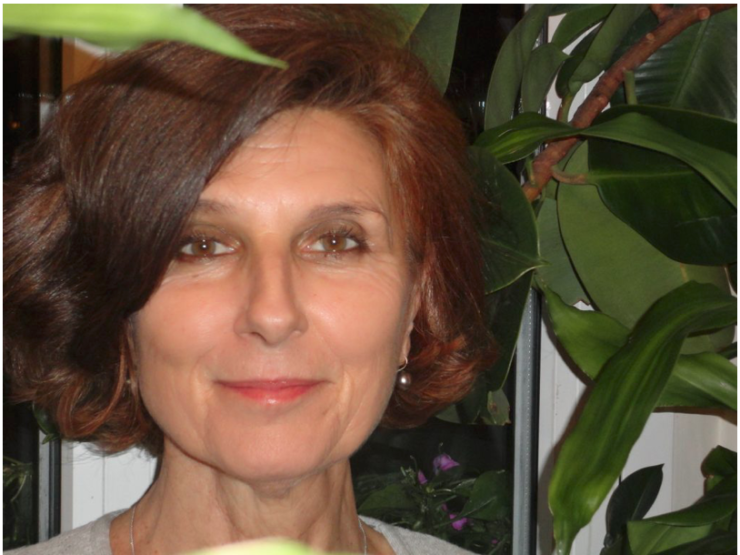 Carmen Leccardi, University of Milano-Bicocca, Italy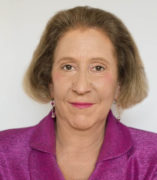 Barbara J Risman, University of Illinois Chicago
Become a Member and Enjoy Routledge Special Offers

Check all the benefits and fill in the form.

Institutional members
Click here to find all current institutional members.
Join our newsletter
Find out how to join our mailing lists.