ATGENDER Conference 2023 (4th-6th September 2023) Kadir Has University, Istanbul
The programme of ATGENDER Conference 2023 is announced here! The book of abstracts can be found here.
Social activities during the conference:
The 2023 edition of the ATGENDER Spring Conference is dedicated to the overarching concepts of borders, boundaries, liminalities, and transgressions in turbulent times. The last decade significantly progressed around the themes of wars, neocolonialism, economic and environmental crises, pandemics, etc. that triggered transnational mobility. The technological evolution added a new layer to the notions of accessibility, distance, interaction, and fluidity. Within these experiences, borders and boundaries gain multifarious meanings, both with positive and negative connotations, in which new types of privileges as well as discriminations and disadvantages occur. In such an atmosphere, it becomes inevitable to think about pedagogy. That is to say, feminist pedagogy should consider and re-consider topics of how education is affected and transformed turns in this largely unstable era of shuffling, with various notions of inclusivity; raising questions on how pedagogies can become more inclusive towards disadvantaged groups and their knowledges, how education can come to terms with these new boundaries, and how it can handle and challenge them.
Here are the strand names that you can submit your abstract to:
Strand 1 Feminist Acting Pedagogies
Strand 2 Gender Backlash and Contestation of Gender and Sexual Equality in Europe and Beyond
Strand 3 Digital Media / Digital Spaces
Strand 4 Pedagogies of Exclusion: Islamophobia, Racism and Processes of Racialisation in Europe
Strand 5 Bodies and Boundaries in More-than-human Worlds
Strand 6 Affects, Emotions, Moods in Pedagogies and Demarcation
Strand 7 Transnational Feminisms and Solidarity: Eastern Perspectives
Strand 8 Gendered (historical) Perspectives on Wars/armed Conflicts Across the World
Strand 9 Social Movements, Social Mobilisations, Social Unrest
Strand 10 Everyday Life
Keynote Speakers for the conference
"Anti-Gender Backlash and Feminist Politics in Turkey and Beyond"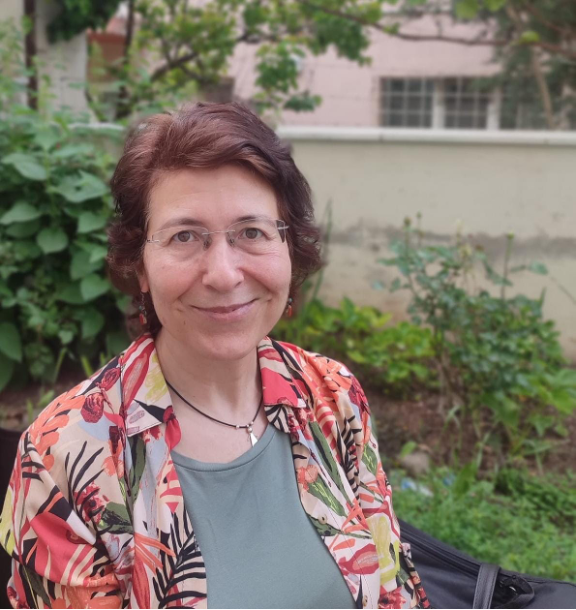 Alev Özkazanç is a Professor of Political Science and Gender Studies. She has retired from Faculty of Political Sciences, Ankara University in 2016. She holds a BA degree in Political Science from ODTÜ Ankara, MA in Political Theory from University of Essex, and PH.D in Political Science from Ankara University. For more than twenty years she has taught various courses on Turkish politics, political sociology, political psychology, political theory, feminist and queer theory, crime and punishment and psychoanalysis. She supervised many MA and Ph.D thesis both in political science and gender studies. She was the Director of Graduate Programme on Gender and Women's Studies in Ankara University between 2008-2016. She worked as an active member of KASAUM (Ankara University Women's Studies Center) and has been one of the founding members of the Support Center Against Sexual Harassment. She was a visiting scholar at the University of Oxford between 2018 and 2020. She has been at the editorial boards of academic journals such as Mürekkep, Toplum ve Bilim and at the supervisory committee for Fe journal: Feminist Critique, KAOS Q+ Queer Studies and Vira Verita: Interdisciplinary Encounters. Her academic interest focuses on the political sociology of neoliberal societies, mostly Turkey, biopolitics of gender, anti-gender mobilisations in the face of authoritarian populisms, gender violence in relation with neoliberal ad authoritarian regimes, radical democracy and feminist movements. Her published books are: The New Right and After: Writings in Political Sociology (Dipnot, 2007), Neliberal Appearances: Citizenship, Crime and Education (Dipnot, 2011), Sexuality, Violence and Law (Dipnot 2013), Feminism and Queer Theory (Dipnot 2015), The Atrocity: Masculinity, Violence and Feminism in the New Turkey (Dipnot, 2020). Also she is the co-editor (with Betül Yarar) of Bob Jessop: The Capitalist State (İletişim, 2005) and the translator of Jane Gallop's book Feminist Accused of Sexual Harassment (2013).
"Feminist Border Pedagogies as Paths to Refuturing"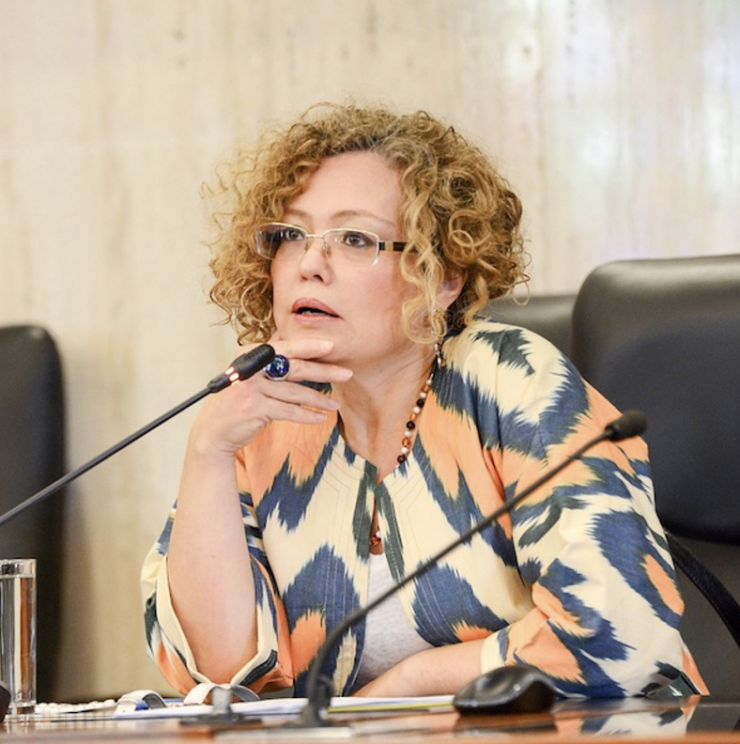 Madina Tlostanova is a decolonial thinker and fiction writer, professor of postcolonial feminisms at Linköping University, Sweden. Her research interests include decolonial thought, particularly in its aesthetic, existential and epistemic forms, feminisms of the Global South, postsocialist human condition, fiction and art, critical future inquiries and critical interventions into complexity, crisis, and change. Her most recent books include What Does it Mean to be Post-Soviet? Decolonial Art from the Ruins of the Soviet Empire (Duke University Press, 2018), A new Political Imagination, Making the Case (co-authored with Tony Fry, Routledge, 2020), Decoloniality of Knowledge, Being and Sensing (Centre of Contemporary Culture Tselinny, Kazakhstan, 2020), the co-edited volume Postcolonial and Postsocialist Dialogues. Intersections, Opacities, Challenges in Feminist Theorizing and Practice (co-edited with Redi Koobak and Suruchi Thapar-Björkert, Routledge, 2021) and the most recent experimental Narratives of Unsettlement. Being Out-of-joint as a Generative Human Condition (Routledge, 2023).
"The Joy of Being Together in Difference"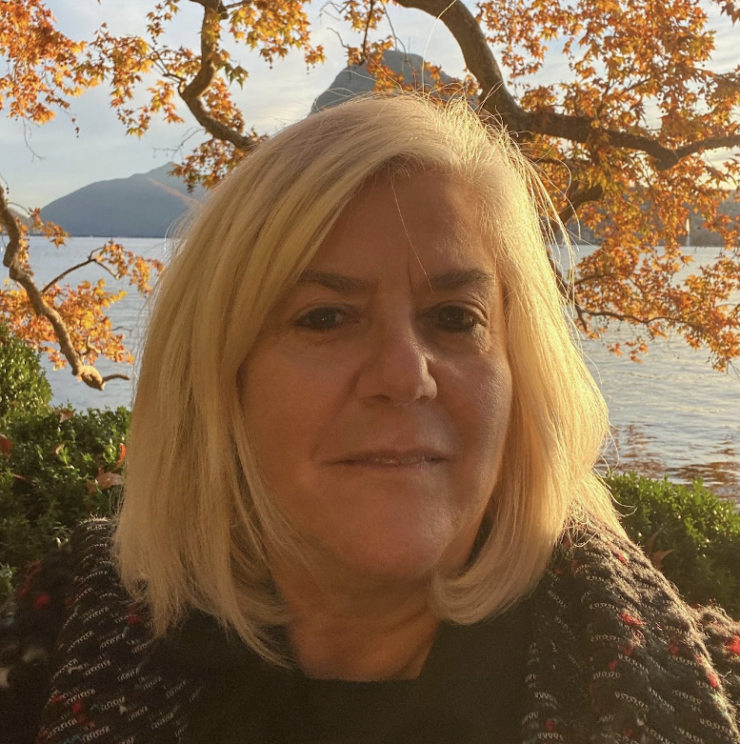 Maria Tamboukou is Professor of Feminist Studies at the University of East London and Leverhulme Major Research Fellow. (2022-25) She has held academic positions in a number of institutions, including, Affiliated Professor in Gender Studies at Linnaeus University Sweden and Adjunct Professor at Griffith University, Australia. She is a member of the Scientific Board of the 'Hannah Arendt' Centre for Political Studies at the University of Verona, Italy and of the International Advisory Board, for the Centre for the Study of Storytelling, Experientiality and Memory (SELMA), at the University of Turku, Finland. Maria's research activity develops in the areas of philosophies and epistemologies in the social sciences, feminist theories, narrative analytics and archival research. She is the author of 9 monographs, 2 co-authored books, 4 edited volumes on research methods and more than 90 articles and book chapters. She has published in English, Greek and French and her work has been translated in Italian, Norwegian, Portuguese, Spanish, Welsh and Greek. She has rich journal editorial experience, including co-editor of the journal Gender and Education and section editor of Matter: a Journal of New Materialist Research. Maria has been the recipient of research grants and fellowships from the Leverhulme Trust, the British Academy, the Australian Academy of Humanities, the Arts and Humanities Research Board (AHRB) and the Economic and Social Research Council (ESRC). Writing histories of the present is the central focus of her work, currently configured as an assemblage of feminist genealogies. See Maria's website for more details on research projects and publications: www.tamboukou.org  
Become a Member and Enjoy Routledge Special Offers

Check all the benefits and fill in the form.

Institutional members
Click here to find all current institutional members.
Join our newsletter
Find out how to join our mailing lists.